"Save Big With Bicycle Discount Coupon Codes"
Terminology
Knowing the names of the parts makes it easier to follow this presentation and to talk with other bike people. You can go directly to many of the parts by clicking on them.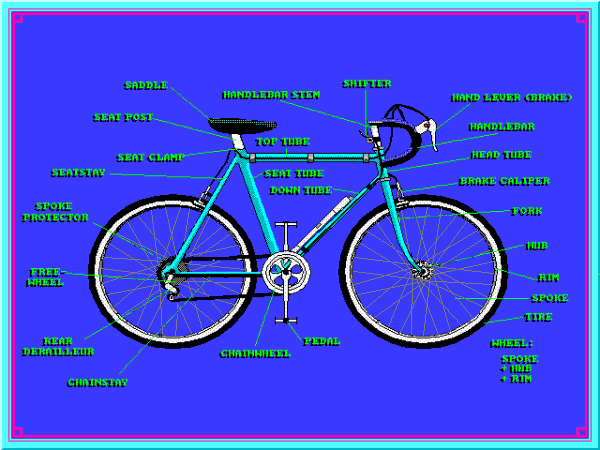 3 Things You Need To KnowBefore You Buy Cycling Gear& Parts!
Next - Some General Information
Tell a Friend About BikeWebSite
Please feel free to link your web pages to www.bikewebsite.com.
Copyright © 1991-2014, bikewebsite.com